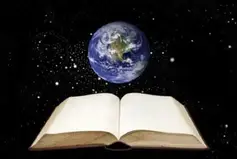 Not many attorneys have the resources or knowledge to tackle the realm of outer space. Athina Balta Law Group does, and we can help your company explore, embrace and grow within this relatively new and promising industry. Attorney Athina Balta has a Ph.D. in public administration and policy, with a focus on space, science and technology. Under her stalwart guidance, the firm has gleaned extensive knowledge of space industry issues, and we can help your firm do the same.

Because the space industry is still in its budding stages, it largely remains under-represented in the legal arena. We are one of the few law groups equipped with the experience and powerful network of connections that can help aspiring businesses develop and grow within the industry's territory. The firm offers legal guidance in areas pertinent to market penetration and successful growth within the space industry. Our legal services include:
Commercial space contract drafting, negotiation and transaction completion
Government proposals and procurement
Export control
Commercial launching
Company representation throughout Washington, D.C.
In addition to helping your company strategically expand within the space industry, we can likewise provide legal advice on a wide variety of related legal issues. The national and international legislation and policies governing national and private activities in outer space are typically in-depth and complex. We can assist with:
International space treat interpretation
Congressional legislation
Outer space resource use
Investments beyond law earth orbit
Legal issues relating to space exploration
Strategic planning is our mission, and nowhere is that planning more relevant than in the area of outer space. Backed by a rich cultural, educational and professional history, Athina Balta Law Group has experience working with government and private entities throughout Europe and the U.S.
We are armed with the knowledge, connections and resources that can effectively and efficiently assist your firm in a wide variety of areas, especially the largely untapped domain of outer space. Call today for more information or to schedule a consultation for help expanding your growth and strengthening your claim in the space industry.