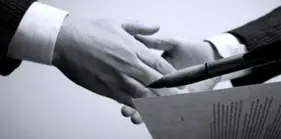 When it comes to business law, it's very important to have the right advocate on your side. If you don't have an attorney you can trust in the Washington area, you could end up struggling to get the information you need to make the right choices. Fortunately, D.C. business law attorneys are available to help you. Athina Balta Law Group PLLC is standing by, ready and waiting to assist you with your business law needs. That can help you make the right choice, because you'll be better informed regarding your options.

You Can Get Help From Athina Balta Law Group PLLC
Business law is a very important practice area, because it provides so much knowledge to people who are engaged in all different types of businesses. By being actively involved in the entrepreneurial community, Athina Balta Law Group PLLC can provide innovative, proactive practice solutions. Those solutions put an emphasis on setting long-term goals and planning for eventualities, so your business has the highest and best chance of becoming successful – and remaining that way.
Athina Balta Law Group PLLC knows that there's a lot that goes into business law. You may be at the very earliest stages, where you're forming a company. If you're well past that point, you may be looking for an exit strategy that will have to be created and implemented. Either way, there's potential to be considered. Your business has a lot to offer to you and to other people, so you want to make sure you unlock that potential and use it to its fullest.
Starting and Ending Businesses May Require Legal Counsel
Your business endeavors matter, but you have to make sure they're kept in line with the business goals that have been set by your clients. Those clients have limited resources, in most cases, so you'll also need to focus on those resources and how you can provide what the clients need while staying within the means they have available. That's one of the most vital ways to keep your business afloat. With the proper legal counsel, you can keep your business moving forward.
When the time is right for you to exit, you can also use a great strategy to move into the next phase of your life. That leaves the business healthy and whole for those who take over from you, while you go on to other things.